Pulse Conferences would like to thank all Sponsors of the 2nd 

CSO  360 Congress

 

in advance for 

their kind support and partnership.
Platinum Sponsor

IBM Resilient's mission is to help organizations thrive in the face of any cyberattack or business crisis. The award-winning Incident Response Platform (IRP) empowers security teams to analyze, respond to and mitigate incidents faster, smarter and more efficiently. Part of IBM Security, the Resilient IRP also integrates security technologies into a single hub and provides easy workflow customization and process automation. With Resilient, security teams can have best-in-class response capabilities. Resilient has more than 100 global customers, including 30 of the Fortune 500 and partners in more than 20 countries. www.resilientsystems.com

Gold Sponsors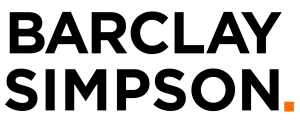 Barclay Simpson is a specialist international corporate governance recruitment company providing contingent and retained permanent recruitment solutions and interim contract services.  Our consultants, based in our offices in London, Hong Kong, Singapore, Dubai and New York work with our clients throughout the UK, Europe, the Middle East, Asia-Pacific and North America. We recruit for a wide range of leading commercial, banking, financial services, professional services and public sector organisations. We specialise in recruiting for the distinct but interrelated corporate functions that support a company's board of directors in the discharge of its corporate governance responsibilities, namely: Internal & IT Audit; Risk Management; Compliance; Security & Resilience; Legal and Treasury. www.barclaysimpson.com.

Darktrace is the world's leading machine learning company for cyber security. Created by mathematicians from the University of Cambridge, Darktrace's Enterprise Immune System uses AI algorithms that mimic the human immune system to defend enterprise networks of all types and sizes. Our self-learning approach is the first non-consumer application of machine learning to work at scale, across all network types, from physical, virtualized, and cloud, through to IoT and industrial control systems. By applying its unique, unsupervised machine learning, Darktrace has identified 30,000 previously unknown threats in over 2,400 networks, including zero-days, insider threats and subtle, stealthy attacks. www.darktrace.com.