Unique sponsorship proposition
Fully integrated – as valued partners, we ensure that all sponsors are fully integrated into the fabric of the event experience and programme. We limit the number of sponsorships to ensure a perfect balance of participants
Networking – join the dedicated networking agenda integral to any Pulse event. From dinners, wine tours, boat cruises, and other cultural group visit – all attendees are invited
Quality-matched – we approach potential partners based on recommendation from buyers. We research and practice due diligence to ensure that quality is matched with the interests and requirements of our audiences and to avoid duplication
Consultative and collaborative – the team works with you on the content, messaging and practicalities from initial sign-up to onsite execution through to post-event follow up
Wish lists – you tell us who you want to meet and we invite them. Specify either by preferred persons, designations, companies or geographies
Embedded events – sponsor a bespoke 'event within an event' in the form of an adjoined, by invite only, dinner discussion or roundtable
One-to-one meetings – pre-arranged introductory one to one meetings with preferred prospective clients on your behalf. gain a deeper understanding of important client's specific challenges and requirements
Sponsorship benefits  
Inspire clients – position and brand your company and offering as a thought-leader
 This event brings world-class CISOs and other CxOs together in the same room to develop best practices and standards. Be part of the dialogue – send your CEO, CTO, CIO, CRO, CISO, R&D Director or co-present with a client
Connect in a meaningful way with new contacts and existing clients
You and your team will leave the event after two days programme and a dedicated networking schedule with a wealth of new connections – and new professional friends
Innovate with clients
Leave CISO 360 Africa armed with new business opportunities, connected to new potential clients and ready to innovate market solutions and approaches to offer your clients secure platforms
All Sponsorship Packages Include
Table top exhibition – new contacts can come and find you in the main networking hub
Client wish list
Focus on either speaking, one-to-one meetings or networking
Sponsors prize draw
A number of personnel and client places
Invite to networking receptions and dinners
Attendee list – subject to permissions
Branding and signage
Learning opportunity
Option to input into the agenda
Pre-event email announcements and profile in post-event output reports
10 reasons to sponsor a Pulse event
Enduring connections guaranteed – a community focus and dedicated networking events, you and your team will depart after 2 days with a wealth of new professional friends
Fully immersive programme format – be in the room, around the same table, contributing to dynamic debates, think tanks and contests
Be recognised as the market leader– focus on bridging the gaps in security-risk-technology-business-legal
Multi-faceted CxO speaker panel – meet the crème de la crème of CISOs, and gain views from other c-level executives who interface with potential new customers
Real-time, results-driven benchmarking – integrated event technology is used to deliver 'live' metrics directly from the community
Trusted environment – the entire event is held under the Chatham House Rule. Hear it first and directly at CISO 360!
Designed by and for CISOs – keep your finger on the pulse of how key security areas and requirements are maturing for clients
Practical take-aways – best practice output reports – some great branding opportunities!
Techno Innovation 
- give live demos to promote your top quality offering and to demonstrate a security by design approach
Benefit from a unique quality and balance – participants and programme are carefully balanced to ensure the right people are in the room. A win-win for everyone
To receive the full sponsorship packages, please email teampulse@pulseconferences.com or call + 44 (0) 20 7936 8989
CISO 360 Series Sponsors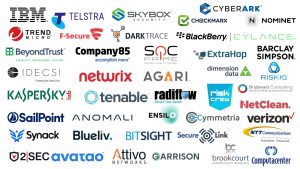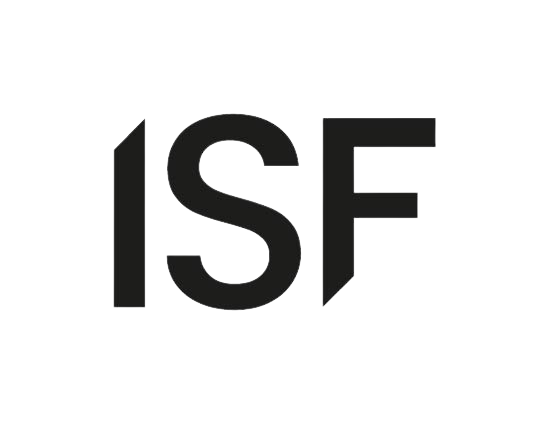 The ISF is a leading authority on information security and risk management. A not-for-profit organisation, we provide independent opinion and guidance on all aspects of information security. We deliver practical solutions to overcome the wide-ranging information security and risk management challenges that impact business.
For more information, visit: www.securityforum.org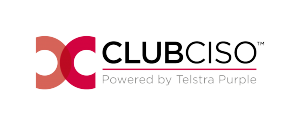 ClubCISO is a global community of 'in role' information security leaders working in public and private sector organisations, founded and funded by Telstra Purple. We are a community of peers, working together to help shape the future of the profession. We are a non-commercial organisation with over 700 members helping to define, support, and promote the critical role and value of information security in business and society. Through ClubCISO, members can build their networks, support and coach their peers, solve problems, and create practical guidance that moves the industry forward.
For more information, visit: www.clubciso.org
Back to Pulse Conferences