Welcome Sponsors!
4th Cyber Exchange 360: Talk to the Board 2022
Platinum Sponsor

Ping Identity is the Intelligent Identity solution for the enterprise. We enable companies to achieve Zero Trust identity-defined security and more personalized, streamlined user experiences. The Ping Intelligent Identity™ platform provides customers, workforce, and partners with access to cloud, mobile, SaaS and on-premises applications across the hybrid enterprise. Over half of the Fortune 100 choose us for our identity expertise, open standards, and partnerships with companies including Microsoft and Amazon. We provide flexible identity solutions that accelerate digital business initiatives, delight customers, and secure the enterprise through multi-factor authentication, single sign-on, access management, intelligent API security, directory, and data governance capabilities.
For more information, visit  www.pingidentity.com
Thank you Sponsors
3rd Cyber Exchange 360: Talk to the Board 2021
Platinum Sponsor & Sponsor of Networking at Wonderlab: The Equinor Gallery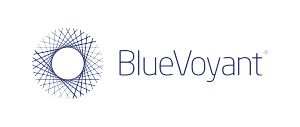 At BlueVoyant, we recognize that effective cybersecurity requires active prevention and defense across both your organization and supply chain. Our proprietary data, analytics and technology, coupled with deep expertise, works as a force multiplier to secure your full ecosystem.
Accuracy. Actionability. Timeliness. Scalability.
Founded in 2017 by former Fortune 500 and former government cyber officials, BlueVoyant is headquartered in New York City and has offices in Maryland, Tel Aviv, San Francisco, Manila, Toronto, London, Latin America and Budapest. Visit www.bluevoyant.com.
---
Platinum Sponsors

QinetiQ is an integrated global security and defence company. Operating at the leading edge of science and engineering and employing over 6,000 people, including more than 3,000 scientists and engineers. QinetiQ has been established as a Cyber Security service provider and thought leader for longer than almost any other company in the world, continually providing assurance and resilience for our customers in a collaborative way.
Uniting our own and others' technology and know-how to provide distinctive specialist services and products that address our customers' most pressing challenges. We are integrated across the life cycle of critical equipment and infrastructure, undertaking creative research and development, enabling test and evaluation and delivering operational readiness through training and rehearsal.
Create it. Test it. Use it.
www.qinetiq.com/en/what-we-do/cyber
---

SailPoint: The Power of Identity™
SailPoint, the leader in enterprise identity governance, brings the Power of Identity to customers around the world. SailPoint's open identity platform gives organizations the power to enter new markets, scale their workforces, embrace new technologies, innovate faster and compete on a global basis. As both an industry pioneer and market leader in identity governance, SailPoint delivers security, operational efficiency and compliance to enterprises with complex IT environments. SailPoint's customers are among the world's largest companies in a wide range of industries, including: 7 of the top 15 banks, 4 of the top 6 healthcare insurance and managed care providers, 9 of the top 15 property and casualty insurance providers, 5 of the top 15 pharmaceutical companies, and 11 of the largest 15 federal agencies.
---

Checkmarx is constantly pushing the boundaries of Application Security Testing to make security seamless and simple for the world's developers while giving CISOs the confidence and control they need. As the AppSec testing leader, we provide the industry's most comprehensive solutions, giving development and security teams unparalleled accuracy, coverage, visibility, and guidance to reduce risk across all components of modern software – including proprietary code, open source, APIs, and infrastructure as code. Over 1,600 customers, including half of the Fortune 50, trust our security technology, expert research, and global services to securely optimize development at speed and scale. For more information, visit our website, check out our blog, or follow us on LinkedIn.
---

Qualys is a pioneer and leading provider of disruptive cloud-based IT, security and compliance solutions with over 19,000 active customers in more than 130 countries, including a majority of each of the Forbes Global 100 and Fortune 100. Qualys helps organizations streamline and consolidate their security and compliance solutions in a single platform and build security into digital transformation initiatives for greater agility, better business outcomes, and substantial cost savings. The Qualys Cloud Platform and its integrated Cloud Apps deliver businesses critical security intelligence continuously, enabling them to automate the full spectrum of auditing, compliance, and protection for IT systems and web applications across on premises, endpoints, cloud, containers, and mobile environments. Founded in 1999 as one of the first SaaS security companies, Qualys has established strategic partnerships with leading cloud providers like Amazon Web Services, Microsoft Azure and the Google Cloud Platform, and managed service providers and consulting organizations including Accenture, BT, Cognizant Technology Solutions, Deutsche Telekom, DXC Technology, Fujitsu, HCL Technologies, IBM, Infosys, NTT, Optiv, SecureWorks, Tata Communications, Verizon and Wipro. The company is also a founding member of the Cloud Security Alliance. For more information, please visit www.qualys.com
---

HUMAN (formally White Ops) is a cybersecurity company that protects enterprises from bot attacks to keep digital experiences human.  We have the most advanced Human Verification Engine that protects applications, APIs and digital media from bot attacks, preventing losses and improving the digital experience for real humans. Today we verify the humanity of more than 10 trillion interactions per week for some of the largest companies and internet platforms. Protect your digital business with HUMAN.
To Know Who's Real,  visit www.humansecurity.com
---


Darktrace (FTSE: DARK:L) is a global leader in cyber security AI, and protects over 5,500 customers worldwide from advanced threats, including ransomware, email phishing and attacks against the cloud and SaaS. Powered by Self-Learning AI, Darktrace's digital immune system autonomously stops in-progress attacks against corporate systems and critical national infrastructure, preventing cyber disruption. The company is headquartered in Cambridge, UK, and has more than 1,600 employees and over 30 offices worldwide. Darktrace was named one of TIME magazine's 'Most Influential Companies' for 2021.
www.darktrace.com/en/
---

Gurucul is a global cyber security and fraud analytics company that is changing the way organizations protect their most valuable assets, data and information from insider and external threats both on-premises and in the cloud. Gurucul's real-time security analytics and fraud analytics technology combines machine learning behavior profiling with predictive risk-scoring algorithms to predict, prevent and detect breaches and fraud. Gurucul technology is used by Global Fortune 1000 companies and government agencies to fight cyber fraud, IP theft, insider threats and account compromise. The company is based in Los Angeles. To learn more, visit Gurucul and follow us on LinkedIn and Twitter.
---
Gold Sponsors 

Proofpoint is a leading cybersecurity company that protects organizations' greatest assets and biggest risks: their people. With an integrated suite of cloud-based solutions, we help companies around the world stop targeted threats, safeguard their data, and make their users more resilient against cyber attacks. Leading organizations of all sizes, including more than half of the Fortune 1000, rely on us for people-centric security and compliance solutions that mitigate their most critical risks across email, the cloud, social media, and the web.
---

2|SEC – The Gold Standard In Penetration Testing
2|SEC is a specialist cyber security consultancy that works with businesses and organisations to deliver world-class cyber security risk management solutions that support your business strategy and protect your brands vital assets and reputation 24 hours a day.
Here is what one of our clients says about working with us:
"I really can't rate 2|SEC highly enough for their 'over and above' attitudes. I felt totally supported throughout the whole process, and still do. In my opinion, 2|SEC are as equally passionate about our security posture; as they are their own… they remain in contact and provide us with valuable, ongoing intelligence."
 Information Security Manager, Royal College of General Practitioners (RCGP)
 2|SEC is accredited for CREST and Cyber Essentials Plus, are a Crown Commercial Supplier, support UN Global Compact and are an AWS partner.
Our consultants also hold an impressive range of cyber security qualifications including CISSP, QSA, PA-QSA, PCI QSA, PCI PA-QSA, PCIP, CISA, CEH, SANS-GIAC, OSEP, OSCE, OSCP, CRT as well as ISO 27001 Lead Auditor.
Contact 2|SEC contact@2-sec.com  or call +44 (0)20 7877 0060
---

Picus Security is a leading Breach and Attack Simulation (BAS) vendor, enabling organisations  to test, measure and improve the effectiveness of their cyber security controls through automated and continuous offensive and defensive security testing. Picus' complete security control validation platform challenges organisations' cyber-security controls at prevention and detection layers by simulating over 10,000 threats and attack scenarios. This includes the latest types of malware and ransomware as well as MITRE ATT&CK techniques. Crucially, the Picus platform not only identifies defensive weaknesses as well as threat coverage and visibility gaps, it supplies content to help mitigate them too. This includes prevention signatures as well as detection rules for SIEM and EDR tools – removing the need for security teams to create and test their own. Unlike other tools and assessments, Picus enables security leaders to understand and measure an organisation's cyber security posture at any moment in time. It provides insights into the impact of infrastructure changes and security improvements, and helps guide and prioritise future investment decisions. Gartner, which lists Breach and Attack Simulation as a Top Security and Risk Management Trend for 2021 has named Picus a 'Cool Vendor''. The company is cited by Frost & Sullivan as one of the most innovative players in the BAS market. Picus has hundreds of clients worldwide, with offices in EMEA, North America and APAC. Its technology partners include Cisco, IBM, Fortinet, Microsoft, Splunk and VMware.
---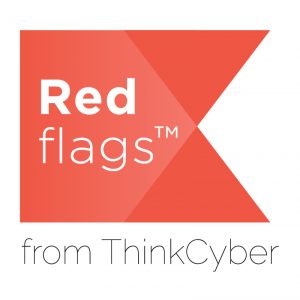 Think Cyber Security deliver measurable secure behaviour change for their customers. The company's multi-award winning Redflags™ Real-time Security Awareness product applies behavioural and learning science theory to deliver context-sensitive, just-in-time guidance. For example, when users are about to click links, visit certain web pages, enter their username into a web page, handle attachments, etc. Redflags™ won techUK Cyber Innovator of the Year 2021 and SC Awards Best Professional Training Programme 2020. It offers the toolkit organisations need to: manage operational risk from cyber-attacks directed at staff including phishing and ransomware; meet compliance goals; keep content refreshed and relevant; target specific behaviours and specific users; all whilst allowing staff to get on with their jobs, to achieve business goals.
---

Local knowledge. Global resources. Specialist consultants.
Barclay Simpson is an international recruitment consultancy that specialises in recruiting information and cyber security professionals. Since 2001, we have provided end-to-end information security recruitment solutions, including permanent, interim and executive hires from analysts through to CISOs, so organisations can create an information security function that's both fit for purpose and future-proof. Whether sourcing a single hire, an interim manager, or building a security function from scratch, our extensive network and niche specialist knowledge make Barclay Simpson ideally positioned to support your security needs.
Our specialist markets:
Security Leadership: CSO / CISO, Director of Information Security, Head of IT Risk, Head of Security Operations, Head of Security Architecture, Cyber Programme Director
Governance, Risk & Compliance: IT & Cyber Risk, IT Resilience, Information Risk, Security Controls & Assurance, 3rd Party Risk & Supplier Assurance
Security Architecture & Engineering: Security Architecture, Security Engineering, Cloud Security, Application Security, DevSecOps
Cyber Operations & Incident Response: Security Operations, Incident Response, Threat Intelligence, Threat & Vulnerability Management, Penetration Testing
Data Protection & Data Privacy: DPO, Data Privacy, Data Protection, Data Security, Data Governance, GDPR
Cyber Transformation & IAM: Cyber / Risk Transformation, Project & Programme Management, Regulatory Change, Cyber Education & Awareness, Identity & Access Management
Consultative approach – From business strategy and advisory services through to implementation and transition strategies, our information and cyber security recruitment services are fully tailored to your needs.
http://barclaysimpson.com/CyberSecurity
---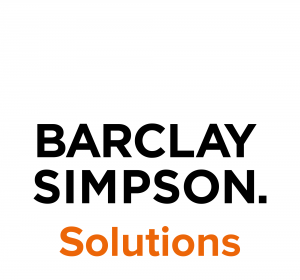 Barclay Simpson Solutions helps empower our clients to achieve business transformation success. We combine our proven industry talent expertise with effective and measurable project & service ownership and reporting. We work in partnership with our sister organisation (Barclay Simpson Associates) to ensure our advisory and project service flexibility utilises industry leading consultants, maintaining our overall strong position in the solutions market. Supporting our clients by providing comprehensive, outcome based engagements operated through a project services (Statement of Work) framework to ensure performance and delivery, Barclay Simpson Solutions provides expertise in project and service outcomes across the following areas, please click on any listed service offering for more information: Project Engagement Services: Governance & Assurance; Cyber Security & Info Sec; Risk & Compliance; Audit.
www.barclaysimpson.com/barclay-simpson-solutions
---


Bestman Solutions is a search and selection firm dedicated to meeting the demand for cyber security skills. Bestman Solutions advise CISO's and Heads-of on market factors that could impact their headcount goals and design bespoke solutions to address this. Firmly embedded in the cyber security space, they possess a strong network of exceptional technical and non-technical security practitioners who have helped leaders meet their business objectives. Owanate Bestman, founder of Bestman Solutions, has spent almost a decade recruiting in the Cyber Security field. Securing individuals and teams that meet specific technical and/ or leadership requirements for some of the world's most innovative firms to the mutual benefit of individuals' career progression and the company's needs. www.bestmansolutions.com
---
Back to Pulse Conferences