Sponsors CISO 360 Software 2021

Tenable®, Inc. is the Cyber Exposure company. Over 30,000 organisations around the globe rely on Tenable to understand and reduce cyber risk. As the creator of Nessus®, Tenable extended its expertise in vulnerabilities to deliver the world's first platform to see and secure any digital asset on any computing platform. Tenable customers include more than 50 percent of the Fortune 500, more than 30 percent of the Global 2000 and large government agencies. Learn more at www.tenable.com 


Snyk is a developer-first security company that helps software-driven businesses develop fast and stay secure. Snyk is the only solution that seamlessly and proactively finds and fixes vulnerabilities and license violations in open source dependencies and container images. Snyk's solution is built on a comprehensive, proprietary vulnerability database, maintained by an expert security research team in Israel and London. With tight integration into existing developer workflows, source control (including GitHub, Bitbucket, GitLab), and CI/CD pipelines, Snyk enables efficient security workflows and reduces mean-time-to-fix. For more information or to get started with Snyk for free today, visit https://snyk.io.

Securonix is redefining SIEM for today's hybrid cloud, data-driven enterprise. Built on big data architecture, Securonix delivers SIEM, UEBA, SOAR, Security Data Lake, NDR, and vertical-specific applications as a pure SaaS solution with unlimited scalability and no infrastructure cost. Securonix reduces noise, prioritizes high fidelity alerts, and detects and responds to advanced insider and cyber threats with behavioral analytics technology that pioneered the UEBA category.
For more information visit www.securonix.com.
Sexuronix resources:
Securonix-Security-Data-Lake-Datasheet
Securonix_Threat_Research_WastedLocker_Ransomware
Securing-SWIFT-with-Securonix
www.securonix.com/resources
Securonix webinars:
https://www.securonix.com/resources/beyond-the-hype-applied-behavioral-analytics/
https://www.securonix.com/resources/applying-the-mitre-attck-framework-to-detect-insider-threats/
https://www.securonix.com/resources/the-big-catch-up-of-2021-securing-a-digital-evolution/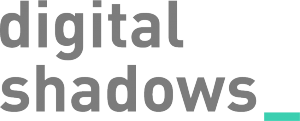 Digital Shadows makes threat intelligence accessible to all organizations by distilling your company's external exposure down to actionable, validated information that your teams can immediately act on, reducing your organizational risk. Our flagship solution, SearchLight, scans the widest range of sources across the surface, deep, and dark web for your organizations' exposed assets and for signals that threat actors are targeting your company. We deliver validated, risk-scored alerts to your team. Spare your limited resources from doing manually digging and validating of external threat intelligence, get started with Digital Shadows today.
For more information visit: www.digitalshadows.com.

Barclay Simpson is a specialist international corporate governance recruitment company providing contingent and retained permanent recruitment solutions and interim contract services. Our consultants, based in our offices in London, and New York work with our clients throughout the UK, Europe, the Middle East and North America. We recruit for a wide range of leading commercial, banking, financial services, professional services and public sector organisations. We specialise in recruiting for the distinct but interrelated disciplines of Internal & IT Audit; Risk Management; Compliance; Security & Resilience; Legal and Treasury.

Risk Crew is an elite group of product-independent, information governance, risk, and compliance management professionals. We're the forerunners in the design and delivery of effective business information and communication technology risk and security solutions. We understand business risk and compliance and so we also excel in the creation of operative controls and processes to cost-effectively comply with legislation, regulation and best commercial practices such as the Payment Card Industry (PCI), Data Security Standards (DSS), the UK Data Protection Act (DPA) and ISO/IEC 27001. Risk Crew take great pride in the depth and breadth of our technical and tactical knowledge and will work to ensure that it's fully leveraged to provide the greatest benefit to your business objectives. We also put skin in the game and guarantee all of our services. Consequently, we are the selected supplier of choice for hundreds of businesses in virtually every commercial sector across the United Kingdom.
For more information visit: www.riskcrew.com
Resources: 
CASE STUDY – Risk-Driven Application Testing
Risk-Driven Application Testing Overview

Somerford is an elite delivery and business partner of leading-edge technologies, providing innovative disruptive and agile solutions for the information security, and business intelligence communities.
We pride ourselves on tailoring our services to the individual needs of our customers, using our expert certified consultants to advise on the right solution for each organisation. We can assist at any stage of your technology programme, whether setting technical strategy, devising proof-of-concept, preparing business justification, implementing solutions, or providing training and in-life support.
Back to Pulse Conferences