Sponsors – Talk to the Board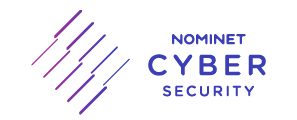 Nominet Cyber Security is a leader in helping government and enterprise organisations protect mission critical infrastructure from vulnerabilities including Malware, Phishing, Botnets, Cryptomining, Data Exfiltration and Misconfigurations. Our worldwide patented DNS security platform monitors live inbound and outbound network traffic and analyses billions of packets of DNS data in real time, helping customers detect and block known and unknown malicious threats before they harm your business. Our platform deploys in minutes with no cumbersome endpoint rollout and can either be managed in-house by your security team, or trust the Nominet expertise to manage and analyse your DNS service.
The rich APIs enable integration of curated DNS threat information into existing SIEM solutions and management reporting systems, to speed up response time, stop propagation and provide richer intelligence for forensics.
The UK Government depends on Nominet to protect the UK public sector DNS service to stop the use of DNS for malware distribution and operation. For further information, please visit https://www.nominet.uk/dns-cyber/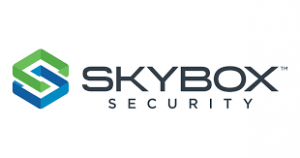 Skybox gives security leaders the cybersecurity management solutions they need to eliminate attack vectors and safeguard business data and services every day. With unparalleled visibility and context-aware intelligence of the attack surface, Skybox solutions drive effective vulnerability and threat management, firewall management and continuous compliance monitoring. Established in 2002, Skybox is a privately held company with worldwide sales and support teams serving an international customer base of Global 2000 enterprises and government agencies. www.skyboxsecurity.com

IBM Resilient's mission is to help organizations thrive in the face of any cyberattack or business crisis. The award-winning Incident Response Platform (IRP) empowers security teams to analyze, respond to and mitigate incidents faster, smarter and more efficiently. Part of IBM Security, the Resilient IRP also integrates security technologies into a single hub and provides easy workflow customization and process automation. With Resilient, security teams can have best-in-class response capabilities. Resilient has more than 100 global customers, including 30 of the Fortune 500 and partners in more than 20 countries. www.resilientsystems.com

SailPoint: The Power of Identity™
SailPoint, the leader in enterprise identity governance, brings the Power of Identity to customers around the world. SailPoint's open identity platform gives organizations the power to enter new markets, scale their workforces, embrace new technologies, innovate faster and compete on a global basis. As both an industry pioneer and market leader in identity governance, SailPoint delivers security, operational efficiency and compliance to enterprises with complex IT environments. SailPoint's customers are among the world's largest companies in a wide range of industries, including: 7 of the top 15 banks, 4 of the top 6 healthcare insurance and managed care providers, 9 of the top 15 property and casualty insurance providers, 5 of the top 15 pharmaceutical companies, and 11 of the largest 15 federal agencies.

Netwrix Corporation focuses exclusively on providing complete visibility for data security and risk mitigation in hybrid IT environments. The sharp focus enables us to offer much more robust functionality than legacy change auditing tools. Over 160,000 IT departments worldwide have already chosen Netwrix Auditor over change auditing software.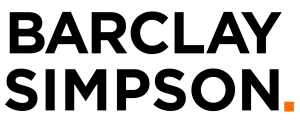 Barclay Simpson is a specialist international corporate governance recruitment company providing contingent and retained permanent recruitment solutions and interim contract services. Our consultants, based in our offices in London, and New York work with our clients throughout the UK, Europe, the Middle East and North America. We recruit for a wide range of leading commercial, banking, financial services, professional services and public sector organisations. We specialise in recruiting for the distinct but interrelated disciplines of Internal & IT Audit; Risk Management; Compliance; Security & Resilience; Legal and Treasury. www.barclaysimpson.com

The IDECSI Personal Security Guardian gives every individual visibility to their security and the security of their critical applications, such as email, collaboration tools, ERP, and more. This includes cloud applications, such as Office 365, where security is a major concern for IT and security leaders. As IT scales and more applications are deployed, companies must expand the detection capability to recognise when accounts have been breached, executives are being impersonated, or documents shared inappropriately. By engaging the users in this process, the organisation can be massively safer, but without significantly increased costs. The security team can focus on genuine breaches without trawling through huge numbers of false positives. Learn more: www.idecsi.com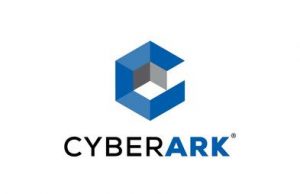 CyberArk is the only security company laser-focused on striking down targeted cyber threats, those that make their way inside to attack the heart of the enterprise. Dedicated to stopping attacks before they stop business, CyberArk is trusted by the world's leading companies — including more than 50% of the Fortune 100 — to protect their highest-value information assets, infrastructure and applications.
For over a decade CyberArk has led the market in securing enterprises against cyber attacks that take cover behind insider privileges and attack critical enterprise assets. Today, only CyberArk is delivering a new category of targeted security solutions that help leaders stop reacting to cyber threats and get ahead of them, preventing attack escalation before irreparable business harm is done. At a time when auditors and regulators are recognizing that privileged accounts are the fast track for cyber attacks and demanding stronger protection, CyberArk's security solutions master high-stakes compliance and audit requirements while arming businesses to protect what matters most.
With offices and authorized partners worldwide, CyberArk is a vital security partner to more than 3,300 global businesses, including:
More than 50% of the Fortune 100
More than 25% of the Global 2000
CyberArk has offices in the U.S., Israel, Australia, France, Germany, Italy, Netherlands, Singapore, Turkey and the U.K. Learn more about CyberArk by listening to Udi Mokady, Chairman & CEO discuss Privileged Account Security.
Back to Pulse Conferences