Speakers – Qualys CISO Exchange
By registering to join the CISO Exchange, you automatically have the option to join the Qualys Security Conference (QSC) morning sessions. View here.
There is no need to register separately for the Qualys Security Conference (QSC). 
Chaired by


Marcus Alldrick, CISO Luminary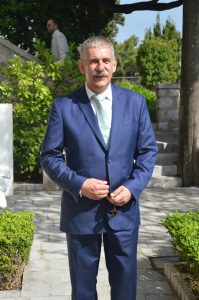 Born at a very early age and growing up in a culture where cyber was a prefix for anything automated, menacing and malevolent (how history has a tendency of repeating itself), Marcus entered the world of Data Processing as it was known back then after graduating from university. Lured by the flashing console lights (it was also the disco era), the whirl of the magnetic tape and the click clack of the keypunch machine (TSO was still a dream), Marcus became a COBOL programmer, becoming prolific in structured programming methodology. Having moved into analysis and then data architecture Marcus became the first devolved Information Risk and Security Manager for Barclaycard. After seven years in that role he moved banks and became Head of Information Security for Abbey National plc, now Santander UK. After six years at Abbey and a move into consulting for a large UK utilities company Marcus joined KPMG as a Principal Advisor. Eighteen months later he joined Lloyd's of London as its CISO and subsequently became its Head of Digital Risk Management and Compliance, also embracing responsibility for data protection and privacy, during his 10 years tenure there. Having worked in IT for over 40 years, specialising in information risk, protection, security and compliance for the latter 27 years or so, Marcus decided to leave full-time corporate life and move to the South Coast of England in mid-2017, ever the seafaring Fisherman's Friend. As well as being a proud member of the Pulse Conferences family, Marcus now undertakes advisory engagements, provides pro bono consulting and volunteering services.
Opening Keynote


Sumedh Thakar, CEO, Qualys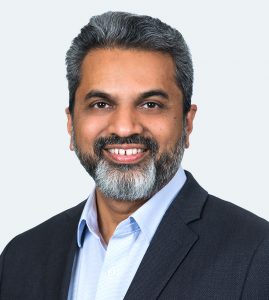 As CEO, Sumedh leads the company's vision and strategic direction. He joined Qualys in 2003 in engineering and grew within the company, taking various leadership roles focused on helping Qualys deliver on its platform vision. Since 2014, he has served as Chief Product Officer at Qualys, where he oversaw all things product, including engineering, development, product management, cloud operations, DevOps, and customer support. A product fanatic and engineer at heart, he is a driving force behind expanding the platform from Vulnerability Management into broader areas of security and compliance, helping customers consolidate their security stack. This includes the rollout of the game-changing VMDR (Vulnerability Management, Detection and Response) that continually detects and prevents risk to their systems, Multi-Vector EDR, which focuses on protecting endpoints as well as Container Security, Compliance and Web Application Security solutions. Sumedh was also instrumental in the build-up of multiple Qualys sites resulting in a global 24×7 follow-the-sun product team. Sumedh is a long-time proponent of SaaS and cloud computing. He previously worked at Intacct, a cloud-based financial and accounting software provider. He also worked at Northwest Airlines developing complex algorithms for its yield and revenue management reservation system. Sumedh has a bachelor's degree in computer engineering with distinction from the University of Pune.
Ritesh Patel, Digital Security Principal, BP
Responsible for the delivery of vulnerability management and threat protection across a globally diverse FSTE 100 company. Focused on driving industry leading change through teamwork, tooling and automation, enabling the businesses to scale and innovate at pace in a safe and secure way.
Ritesh is a solutions‐orientated security engineering professional with more than 20 years of experience with background rooted in Operations and now Information Security. He especially enjoys challenging the traditional ways of doing things to deliver key results. Ritesh and his team provide threat modelling to end-point EDR. Integrating at multiple points to surface business vulnerabilities to the people that can remediate them before the attackers can exploit.
Ritesh is a supporter of early Cyber talent development, which is a foundational element to solving the current talent gap. Outside of work Ritesh enjoys Cricket of all forms but keen Indian fan (and this season IPL team Gujarat Titans). Also, a keen Formula1 fan looking forward to a great 2022 season
Craig McEwen, CISO, Anglo American
Craig was named Group Chief Information Security Officer of Anglo American in March 2020, where he is responsible for setting the overall strategic direction of Anglo American's cyber security programme globally. Prior to this, Craig managed the Global Security Operations Centre within the business.
Craig has been responsible for bridging the cyber security gap between the Corporate (IT) and Operational / ICS (OT) environment, establishing a unified view of threats to the business. This has included the introduction of centralised monitoring of ICS infrastructure, alongside the IT environment and the introduction of governance, risk and compliance programme based on standard industry frameworks.
Craig has more than 15 years' experience in strategic decision making and leadership role. He is a strong advocate of diversity and talent development within cyber security and the mining industry and established Anglo American's first ever apprenticeship programme in the UK, delivering Cyber Intrusion and Risk Analysts on an annual basis to either the business or into the wider industry.
He has also set up and chairs the mining cyber security forum with the NCSC, a sharing group designed to promote and encourage intelligence and information sharing.
Prior to this, Craig had a distinguished and varied career as an Officer in the British Army that included tours in the Afghanistan and Somalia. He continues to serve as a Major in the reserves, teaching leadership to you Officers and advising on cyber security approaches to Defence.
Craig holds a PGDip in International Relations, PGDip in Business Management, a PGCE in Education and a BSc in Cyber Security and Digital Forensics. He lives in Bedfordshire with his wife Sarah and two children, Alice and Rory. He is a keen runner and enjoys sailing, skiing and climbing. He is also developing an interest in astronomy.
Giuseppe Brizio, CISO EMEA, Qualys
Giuseppe is based out of Greater Paris Metropolitan Region and works at Qualys as Chief Information Security Officer EMEA. He was Chief Information Officer at Nestlé Waters Zone Asia, Middle East, Oceania and Africa. Nestlé Waters. 2012 – 20142 ans. Dubai. CIO in charge of developing Nestlé Waters Zone AOA (20+ Markets) Business Excellence, Information Systems Organization, Digital (eCommerce) and Business Solutions (e.g. MS Dynamics/SAP) Roadmaps across all Business.
Back to Pulse Conferences