Faculty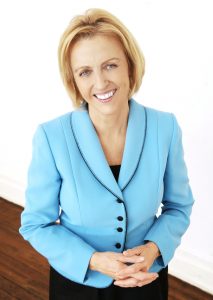 Since 9/11, Dr Leivesley has been invited by British and international media to cover public security and risk during and after major terror attacks, cyber breaches, natural disasters and nation state threats (http://www.newrisk.com/recentmediacommentary.html.  Exercising and training in catastrophic risk mitigation, exercise testing, industries, supply chains, and smart systems are a current focus of her work as Managing Director of Newrisk Limited and as a founder member of the Exercise Group7 LLP (www.TEG7.co.uk) which also provides education services to Pulse Conferences. Dr Leivesley collaborates with a number of specialists groups on aviation threats, distributed energy systems and megaterrorism and catastrophic risk. She has publications on strategic analysis of technology in the operating environment (ICNS2015), Safety vs Security (NATO SAS-106  2014), and Resilient Core Networks for energy substation distribution for advanced energy grids (IEE PES General Meeting, 2014) and reports from her position as chair of a permanent monitoring panel for catastrophic risk and megaterrorism for an annual scientific meeting.
Dr Leivesley undertook her Doctorate at the University of London, focusing on catastrophic loss events ranging from nuclear war to train accidents. She trained as a Scientific Advisor with the British Home Office which involved scientific analysis of nuclear weapons effects for public survival. She also worked with hazardous industry in Australia and was appointed to lead recovery teams for cities following natural and chemical disasters. In the energy sector she worked on five power stations and she has been contracted to report on all major nuclear disasters including Chernobyl, TMI and Fukushima. She was a member of the technical committee for the first UK guidance document on Resilience and Cyber Security of Technology in the Built Environment published by the IET under sponsorship of the Centre for the Protection of National Infrastructure (CPNI)
Dr Leivesley researches human factor failures, terrorist and hostile nation state threats across physical and cyber security. She is currently researching women in risk, security and smart technology for educational services to women and HR professionals interested in promoting career developments for women and wider diversity in industry.   She is a Member of the Register of Security Engineers and Specialists (Institution of Civil Engineers) and serves on the Steering Committee; a member of the International Association of Bomb Technicians and Investigators (IABTI), the Royal United Services Institute (RUSI); the Information Assurance Advisory Council Community of Interest (IAAC); and the Australian College of Education. She holds Fellowships with the Institute of Civil Protection and Emergency Management and the Royal Society of Arts, Manufacturing and Commerce. Dr Leivesley has undertaken research into a new generation of communications in response to catastrophic risks in cyber security.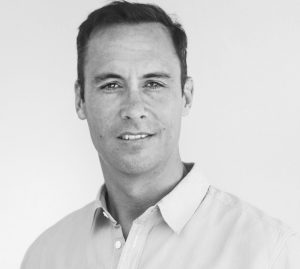 Nigel has a UK Military background with significant cross-cutting security experience in the most challenging of land and maritime environments.  He holds strategic experience providing ministerial advice to Whitehall, COBR and the Cabinet Office on security risk. Masters educated and appointed to the Register of Chartered Security Professionals (CSyP) his focus is counter-terrorism, crowded space threat management, security by design and the cyber-physical threat within the built environment. He studies the tactics and vulnerabilities that terrorists have exploited in recent complex attacks to inform crisis planning and prevent catastrophic impact.