Leverage our knowledge of events and networks to ensure that your next event is a success 
Pulse Community
I just wanted to drop you a quick line of thanks for such a wonderful evening. Great food, company and conversation!!
CEO, Brookcourt Solutions
Biggest thanks for providing two absolute fantastic events. Quote from one of my team after asking them if we should use you again…… "yes I would with a heartbeat, I am as happy as a clam". Quote from one of the attendees' feedback to me…… "this is one of the best CISO dinners I have been to". The way you work and delivered was second to none, thank you.
Marketing Manager, Tenable

Why select Pulse to co-host your bespoke event?
We understand that every client requirement is different and Team Pulse will work with your team to establish a clear vision and objective for your bespoke event that reflects your expectations, and those of the invited guests.
Tabula rasa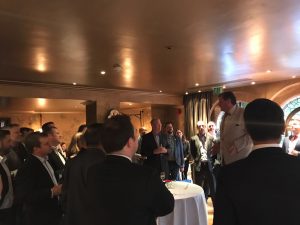 Starting with a blank slate, we work with clients in a collaborative way, from start to finish, to develop a top agenda and to bring together the right people in the room to transform visions into deliverable, client-generating experiences. From the beginning – venue selection, programme development, speaker identification and recruitment – to the post-event report and regional account management, Team Pulse has the expertise and experience to craft and manage your dream guest-list event.
Through a highly researched agenda and a top speaker panel, we will create the ultimate event – either in your name or co-hosted by your company alongside Pulse Conferences, as your independent voice.
We will:
help you bridge the gap between your brand and the people your brand must strongly connect with
brand you as the co-host or unique partner
invite your 'wish list' of companies on your behalf
lend you our independent voice as a partner with global reach
position you as an equal partner around the table as your clients
create the ideal ambience through bespoke venue selection, a fitting event format and an agenda that works
design an agenda that keeps your guests up to date on key business trends
identify, recommend, book and manage exclusive venues on your behalf, taking the work away from you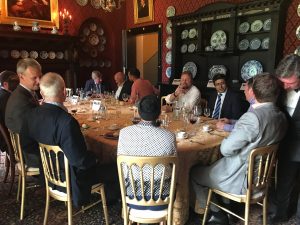 Our bespoke event formats include
Conferences – shaped specifically for your audience and messaging
Briefings – a combination of keynotes, discussion and insights into emerging business landscapes
Roundtables – discussions over breakfast, luncheon, afternoon tea or dinner
In-house training – deeper dive technical refreshers, strategy planning or advanced knowledge for your team or clients
Pulse partnered events are ideal for
Technology/ cybersecurity providers, advisories and law firms – meet new prospective clients, expand your networks and be recognised as the pioneer in a given area
Associations – inject a fresh approach into your annual congress or chapter meeting
Governments – showcase your region in a particular specialism or build capacity locally
Corporates – host a Pulse event on your premises to expand professional networks and to demonstrate leadership in a specific area of expertise
Global experience
The Pulse Conferences team has over 15 years of producing over 120 events in 5 different continents and including in all of the countries below. We will ensure that your event is a success, no matter where it is hosted.
Austria
Bahrain
Belgium
Czech Republic
Denmark
Finland
France
Germany
Ghana
Hong Kong
Hungary
Ireland
Italy
Kenya
Mauritius
Mozambique
Netherlands
Nigeria
Oman
Portugal
Rwanda
Singapore
South Africa
Spain
Sweden
Switzerland
Tanzania and Zanzibar
Uganda
United Arab Emirates
United Kingdom
United States of America
Zambia
Execution
Following a 5-stage process, Pulse will:
Collaborate to design your event
Agree on a time-plan and key milestones and work with your guest 'wish lists', as well as identifying wider top companies and persons on your behalf. This is to ensure the ultimate discussion and that the right people are in the room.
Take care of the end to end invitation process and project management and secure your preferred guests
Provide reporting, communication and post-event follow up
Execute a friendly, community focused event for you!
Strengths
We thrive on getting the right topics at the right time, delivered by the right speakers to the right people in the room – in the best format and in the optimal setting! We deliver an end to end bespoke offering with all the ingredients that come with the Pulse core business of content and delivery for 'live' events.
Understanding of market trends through ongoing research enables us to deliver to fast-changing landscapes
Our international networks can reach specific persons and companies on your 'wish lists'
Team Pulse has experience of working with clients as diverse as publishers, professional membership bodies, government ministries, multi-national corporates and software providers to deliver bespoke events
We have delivered event formats ranging from CISO Dinner discussions, to advanced technical workshops to c-level conferences and think tank discussions with regional capacity
Our promise to you
We share the mission that our delegates, speakers, sponsors and partners should leave any Pulse event, whether this be a conference or bespoke event, inspired by the amazing content and knowledge share experience ready to return to the office for action and with new professional friends, locally or from around the world! The event should never be the end in itself.
We are working hard to serve you better and listen carefully to your feedback. If you have any thoughts or ideas we invite you to share feedback.